This is how the PianoNinja is feeling tonight after suffering a difficult blow: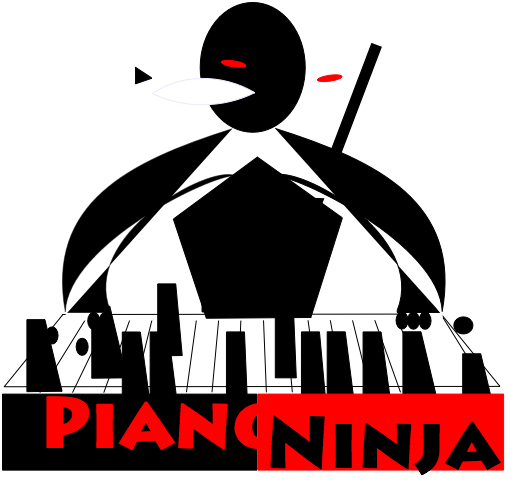 We had a little setback involving lost code. Ironically, this happened when I was trying to set up version control to guard against this very thing. I've posted a message to the user's list for the IDE that failed to give me a warning before deleting all this naive user's code, in hopes that similar mistakes by other users can be prevented. Hindsight is 20/20. I should've backed it up before trying to…back it up. It would also have been good to have Time Machine set up already, but I hadn't done that either.
Thankfully, I did still have an older version of the code from before I switched over to the development environment that I'm now using, so I don't have to start totally all over. And you can be sure that I have already secured that code into version control on a server machine so that I can continue from now on from a solid base.
How bad is it? Well, we were on Video #7. Let's just say we've now reverted back to Video #3. In other words, all the code I wrote in the last two weeks is gone.
Maybe this is a blessing in disguise. Sure, I learned a lesson and I won't make this mistake again. But the blessing might be that my continued dependency on MIDI files as the game's underlying format is now that much less alluring. The MIDI crutch has been snatched out from under me. I don't need to wrest myself from the MIDI code so I can move onto a better way. The code has wrested itself from me…
I was going to add bar lines tonight. Oh well, those can wait.
Before you know it, the ninja will be feeling better than ever.